LICENSING RESOURCE GUIDE:
Latest "Adventures in Music Licensing and Scoring" (Ed's free monthly newsletter)
Email to sign-up.
MUSIC LICENSING COMPANIES:
Great music libraries to submit your music to:
(This is a mix of non-exclusive and exclusive.  Research carefully, as deals may change)
http://www.platinummusic.co.uk
https://www.scorekeepersmusic.com/
https://www.pinksharkmusic.com/
https://www.perpetualmusicgroup.com/
http://spiritmusiccollective.com/
Many more…(Reviews, Chat, etc.)

---
FEE or FREE PITCHING COMPANIES:
http://taxi.com  -  Although any pay-to-play is controversial, this org is the best I know of.  The convention in November is worth the annual membership alone.  They do screen ALL submissions, and that is really what you are paying for.  It can get gigs, and if you pay attention, and help TAXI in return, you will get tons back.  You can watch TAXI TV online FREE even if you are not a member: 
https://www.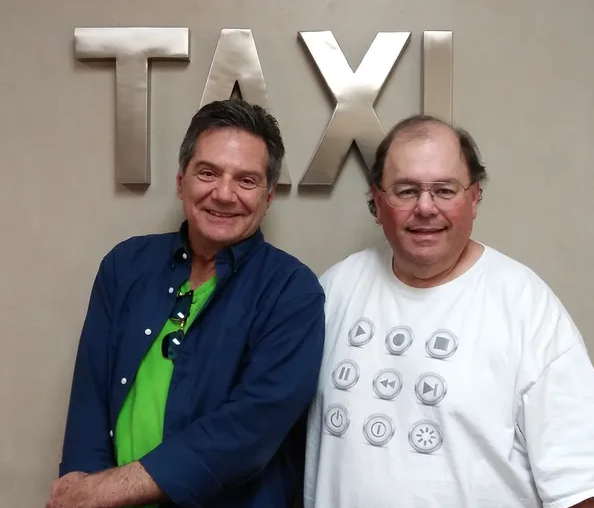 youtube.com/channel/UCuZpYuUC9yC8UGd0T6xcbUg - shows Monday at 4pm! Ed on TAXI-TV: https://www.youtube.com/live/vcNzi50dSxA?feature=share  SECRET TIP:  If you decide to join TAXI, call (do not register online) and give them my name (Feel free to email me, as well.)  You will get some free submissions discounts) (800) 458-2111 (9-6PST)  
http://syncsummit.com/ - Great company to connect with music supervisors, education, support, etc. Some free events, too!
http://komposed.com - New portal that you can use for your own library storage.  They are getting into placement opportunities, too.
http://www.musicxray.com - A growing pitch company.  Per pitch pricing.  Pricey, but I have gotten some good gigs and connections from this site.
https://synccommunity.thinkific.com - Free or pay site with educational classes and events.
http://Broadjam.com - well organized $ Lots of projects coming in.  Music is not screened, although they do report on clients listening.  I do know composers that are getting gigs.  The fees can be high, like TAXI, but no convention.  You can submit without the membership but each submission is very expensive.  http://www.broadjam.com/mm/122612/index.html - Here's an article about successes I have had with Broadjam.
http://Sonicbids.com - I have gotten some gigs from this.  You can pitch to live performance opportunities, radio play etc.   Per month subscription.
http://musicregistry.com - Guide and online access to film music supervisors, etc.  I've never bought the guide, but am interested if anyone tries it.
http://www.musicgateway.com - UK-based pitching, and distribution company.  Lots of opportunities and networking.
https://songtradr.com/ - FREE and FEE-based pitching company ( They take a commission, similar to a music library, but you can pitch to opportunities on the platform - Some FREE options.).  They are a pitching company, music library, monetization administrator, and digital distributor.
https://www.musicpitcher.com/- Song pitching to artists, misc. opportunities (pay membership).
https://elevate-yourmusic.com/ - Free and fee-based pitching, and sync community run by music supervisor, Linnette Harrigan.
https://thesyncreport.com - Fee-based directory of music supervisors, TV shows, etc.
https://www.synclodge.com/ - Upcoming new site that will connect copyright owners (writers/publishers), producers, music supervisors, etc. to a portal that will fully automate the sync process. (Beta)
https://www.tracksandfields.com/ - Briefs for ads, media, etc. Fairly short turn-around (within days).  Monthly, yearly tiered membership.
https://smash.haus FREE and pay service with opportunities.
https://app.mdiio.com/projects FREE service with opportunities.
http://www.songrunner.com/ - Music supervisor looking for tracks (briefs) (FREE)
https://thatpitch.com/ - FREE (1 track) and pay (unlimited tracks) service that pitches your music.
https://www.mypart.net/ - Brand new pitching service (in beta): MyPart serves creators, owners, and representatives of songs and recordings, as well as anyone looking for songs to cut or license, through AI-powered song matching.  It is in beta right now, so there's an opportunity to get a few songs in their pipeline with no risk.
https://www.syncrmusic.com - Pitching platform. (Free, Monthly fee to pitch.)
Sync-Agents:
http://disconic.com/ - Music licensing for artists. (Mark Frieser)
https://www.epm-music.com/ - Roster of artists.
http://shellybay.com/ - Artist consulting, management, and publishing.
https://www.mvibe.com/ - Licensing cover music.
https://www.friendlyfirelicensing.com/ - Represents labels.
https://www.soundrevolver.com/ -  Full-service licensing company. 
https://sweetontop.com/ - Represents artists for licensing.
https://bodegasync.com- Represents artists for licensing.
http://midnightchoir.com.au/ - Sync agent for bands, artists, etc. (Australia)
http://www.stevenscharf.com/ Full-service artist mangment.
https://agsyncmusic.com/ - Full-service sync-agent.
https://www.thesyncagency.com/ - Full-service supervision , licensing, etc.
---
COMPOSER - TALENT AGENCIES:
kraft-engel.com - Kraft-Engel Management 
https://likemindedmgmt.com/ - Like Minded Management
https://www.defianttalent.com - Defiant Talent Management
http://www.mannersmcdade.co.uk/composer/ - Manners McDade 
air-edel.co.uk/representation - Air-Edel 
allegro-talentgroup.squarespace.com - Allegro Talent Group
a-musemanagement.com - A-Muse Management
bohemiaent.com - Bohemia Group︅
thecomposerworks.com - The Composerworks
coolmusicltd.com - Cool Music, LTD︅
coremusicagency.com - Core Music Agency 
caa.com - Creative Artists Agency/CAA
evolutionmusicpartners.com - Evolution Music Partners
firstartistsmanagement.com︅ - First Artists Management
fortresstalentmgmt.com - Fortress Talent Management
gsamusic.com - Gorfaine/Schwartz Agency︅
greenspankohan.com - Greenspan Kohan Management 
hot-house-music.com - Hot House Music︅
icmpartners.com - ICM Partners 
kaufmanagency.net -Kaufman Agency 
likemindedmgmt.com - Like Minded Management
mx-in.com - Mix-In
agent-naked-eye.com - Naked Eye Management
ohrfilm.com - OHR Film 
oticons.com - Oticons 
smatalent.com - SMA Talent
soundtrk.com -Soundtrack Music Associates
spectracreativeagency.com - Spectra Creative Agency
ukfilmmusic.co.uk -UK Film & Music
wmeagency.com -William Morris Endevour/WME  
---
Industry Podcasts/Interviews:
YouTube  Apple  Anchor  Spotify  Pocket Casts  Website - Ed Hartman Wild-World of Music and Film! - Podcast (All about film scoring with interviews of filmmakers)
https://edhartmanmusic.com/ed-hartman-interviews-reviews - Interviews with Ed Hartman
https://www.hollagully.com/best-music-podcasts-for-career-songwriters-and-producers/ - Excellent list of podcasts for songwriters and musicians.  Great recording gear comparisons.  This company also does production and mastering services.
https://indieconnect.com/top-10-music-industry-podcasts/ - List of industry podcasts.
https://diymusician.cdbaby.com/music-career/5-music-business-podcasts-you-cant-live-without/ - List of industry podcasts.
https://olitunes.com/17-music-industry-podcasts-for-musicians/ - List of industry podcasts.
http://musicmoneyandlife.podbean.com/ - Aaron Davison and a lot of Library owners, industry folks, etc.  Excellent! (AKA Itunes, "Music, Money and Life")
http://syncsummit.com/synccafesignup/ - Sync Cafe: Ongoing interviews with music supervisors, libraries, etc.
https://www.youtube.com/channel/UCuZpYuUC9yC8UGd0T6xcbUg 0 TAXI TV: Everything about sync, publishing, licensing, recording, pitching, etc.
---
Music Business EVENTS:
http://taxi.com  - TAXI Convention:  (Fall - free with membership)  
http://namm.com  - NAMM (Music Equipment Trade Show - 100K participants) Anaheim, CA (January)
http://bmi.com/events/calendar  - BMI Events throughout the year.
http://ascap.com/news-and-events/calendar.aspx  - ASCAP EXPO, LA (Spring)
http://diymusiciancon.com - CD Baby, Various locations.
https://synccon.com - East and West coast events.
https://musicbiz.org/education/virtual-events-calendar/ - List of many music biz virtual events.
https://www.musexpo.net/ - Music business conference. (Spring, LA)
https://pmamusic.com/events/ - PMA (Production Music Association) Conference.
https://www.whatuppitches.com/wupitup - Agency organized sync event (Chicago)
---
Music Tracking:
http://tunesat.com - See if you're music is on TV!  You can get up to 50 tracks free.  
---
ROYALTY ORGANIZATIONS:
PROs (Performance Royalty Organizations)
http://bmi.com- pays songwriters, composers and publishers.
http://ascap.com - pays songwriters, composers and publishers.
https://www.sesac.com/ - pays songwriters, composers and publishers (Note: by invitation only)
https://en.wikipedia.org/wiki/Performance_rights_organisation - List of PROs (Worldwide)
https://iq.trqk.io/ - Free BETA and pay service to visually look at your PRO statements.
Comparing PROS:
https://www.digitalmusicnews.com/2018/02/20/performance-rights-pro-ascap-bmi-sesac-soundexchange/
Other royalty payment orgs:
http://soundexchange.com - Pays artists and master owners. (including "Neighboring Rights")
http://adrev.net - The most direct way to get paid for your music on Youtube.  (Some music libraries do this, too)
http://talent.adrev.net - If you are posting original video on Youtube, this will create revenue for the video content.
https://www.royaltyclaim.com - Find unclaimed royalties. (Free, and subscription)
https://www.harryfox.com - Pays certain digital streaming and mechanicals.
---
INDUSTRY BLOGS:
http://blog.sonicbids.com/5-steps-to-music-licensing-success
http://bankrobbermusic.com/blog/
http://www.1e.com/blogs/2015/05/28/ask-sam-music-licensing/
https://www.filmindependent.org/blog/
http://www.andylykens.com/blog/
https://thesyncreport.com/blog
---
GETTING YOUR MUSIC IN RADIO:
http://Airplaydirect.com - mostly to get airplay, but work can come from this, occassonally.  You create electronic press kits. 
http://www.440music.com/ - Internet Radio & Music Store.
---
PR:
https://www.matchmaker.fm/  - Get interviewed on a podcast!
---
CD AND DOWNLOAD DISTRIBUTION:
http://cdbaby.com - I use this for digital and CD distribution. They do pitch to film etc.  Check out download cards, rather than CDs!
---
UNIQUE LEADS:
JamKazam - Low latency jamming and rehearsal platform for online-realtime collaboration!
Tubebuddy - Tremendous tool to manage and promote your Youtube page!  (Free or pay)
Patreon.com - "Kickstarter" type crowdsourcing platform.  Get regular ongoing support (or by the project) from your fans.
https://www.notetracks.com - Online recording collaboration.
https://soundbetter.com/ - The world's best mixing & mastering engineers, singers, songwriters, producers and studio musicians for hire.  Also, get in-depth feedback and advice on your song, production or mix from top industry pros.
---
FILM INDUSTRY LEADS:
http://www.guerrillafilmscoring.com/- Book and resources from Hollywood composers.
http://infolist.com  - casting calls. Interesting trade news.
For anyone who says they have to be in LA to be a film composer: http://www.wired.com/underwire/2013/08/elysium-ryan-amon-music-composer
---
RELATED INDUSTRY ORGANIZATIONS:
https://scoringarts.com/ - Academy of Scoring Arts. (Composer events, networking)
https://asmac.org/ - American Society of Music Arrangers and Composers. (Composer events, networking)
https://www.music-usa.org/nacusa/ - Composers organization (live concerts, etc.)
https://www.guildofmusicsupervisors.com/fog - Guild of Music Supervisors.  Songwriters and composers can join as a "friend."
https://www.narip.com- The National Association of Record Industry Professionals promotes career advancement, education and good will in the record industry and related music fields. 
https://www.thescl.com - Society of Composers and Lyricists (LA)  Lots of free resources - see their "links" page.
http://www.afm.org- American Federation of Musicians. (Most states have locals)
http://www.aes.org- The Audio Engineering Society is the only professional society devoted exclusively to audio technology.
https://www.grammy.com/recording-academy/about   - Grammys org. AKA National Association of Recording Arts and Sciences - Locals in some cities.
https://sound.credit/ - Free account creates a ISNI Code (unique identifier for you as a composer/performer, etc. for credits.)
https://theccc.org/ - California Copyright Conference.
https://pmamusic.com/ - Organization of labels, libraries, and composers.
---
COPYRIGHT INFORMATION:
How To Copyright Music, A Guide For The Fast And Furious - Excellent step-by-step video to register your copyright.
https://jaxsta.com/ - Offical music credits company (making sure credits are correct)
http://rightsholder.io/ - Search tool to get copyright info for tracks (especially regarding covers for sync)
---
MUSIC INDUSTRY RESOURCES:
Education:
https://www.52cues.com/ - Free and pay educational services.
https://www.syncmymusic.com - Music licensing educational resource.
https://filmmusicinstitute.com/ - Professional TV and film music training.
https://yourmusicyourfuture.com/ - New, growing social organization of composers, creators, etc.  
http://www.sweetersongs.com/musicismyair.html - Comprehensive course for sync placements, songwriting, etc. from Emmy winning songwriter, Michèle-Vice Maslin.
https://www.skillshare.com/en/classes/How-to-Be-a-TV-Composer-Part-1-Intro-To-Music-Licensing/  Online Music licensing class.
https://cinematiccomposing.com/ - Online film music composers course.

https://www.musicforincome.com - Composer/Library owner with courses about licensing.
http://www.howtolicenseyourmusic.com - Tons of books and resources about licensing.
https://musicproducersalliance.com/ - Music producer community, education, etc.
https://musicaroo.com/ - General music education and tech articles.
https://www.musicindustryhowto.com - General music industry information and free guides.
Personal Guidance/Promotion/Networking:
https://www.denizhughes.com/composer-contracts - Free contract templates for composers.
https://tbaims.com/ - Artist Promotion Agency/Consulting
---
SOFTWARE:
http://www.composercatalog.com/ - software to organize your personal music library (add metadata, stats, etc.)  Free trial for Mac or PC.
http://www.songtracker.com/stp_overview.html - - Filemaker Pro software to organize your personal music library (add metadata, stats, etc.).  Free demo. 
---
CONTESTS:
https://independentmusicawards.com/ - Awards for artists (and composers!)
---
DIRECTORIES:
Indie Bible (directories of music industry people - touring, Spotify, etc.)
MusicLibraryReport.com -  Started by a composer, this is an excellent site that has reviews of music libraries.  There may be a free trial offer.  Free access to the forums.  I get links to ongoing questions about libraries on my FB feed.  The newsletter (FREE) is great, with lots of tips for home composers.

http://musicsupervisorguide.com  - $$ directory of music supervisors, etc.  Never done it, myself.
http://pro.imdb.com/  IMDB is free, but IMDB Pro is by a monthly membership to get access to media contact info.   I have used this from time to time.  You can get a FREE month to test it.  Use it, when you have time to grab a LOT of info.
http://www.songwritersresourcenetwork.com/resource-links.php  - Interesting page of links.
https://www.synchtank.com - Free Blog about licensing, scoring, jobs, etc.  All in one licensing software (Assets, rights & Metadata Management), marketing, etc. (subscription fee service)
https://www.tunefind.com/ - Good resource to find TV shows and film music information (Music supervisors, Songs, Composers, etc.)
https://productionlist.com - Listing of current TV and film productions.  You can get a peek through a weekly email list (missing contacts).
productionbulletin.com - Production Bulletin is the industry's largest pre-production listing service for all major studios, independent film, BBC, Amazon, Netflix, cable and television movies, pilots, and series shooting in the United States, Canada, United Kingdom, Europe, and Asia.
---
LEGAL HELP:
Washington Volunteer Lawyers for the Arts
Neil Sussman (Seattle)
Bart Day Law (Portland)
Susanbasko.com (LA)  Lawyer for Music and Film, Member of the bars of California, Illinois, and the U.S. Supreme Court
---
FREE Images and Video for your Youtube projects! 
Adding your own video to your music can be a great way to showcase it.  Most of the sites below contain CC - Creative Commons licensed work.  That means it's free to use for commercial productions.  Licenses do vary, so check carefully.  There can be mistakes, so look for obvious commercial images amongst the images.  The images can also be great for your individual tracks.
https://pixabay.com/ - Register.  It's free, and makes it a lot easier to download.  There is no obligation.  
https://archive.org/ - Amazing site for films.  Officially, public domain starts before the early 1920s.  There are films afterwards that are available.  Good for practice scoring, too!
https://www.pexels.com/photo-license/
https://images.nasa.gov/ - Amazing images and video.  Your taxes paid for these.  Use em!
https://www.flickr.com/creativecommons/
https://unsplash.com/collections
---
MUSIC PREP SERVICES (Copying, Arranging, Orchestras, etc.)
http://www.rpmseattle.com (Robert Puff)
www.engraversmarkmusic.com - music preparation (in Finale and Sibelius) and custom printing services.
www.emotionscore.com - score prep, midi-transcription, session planning and production.
http://www.nashvillemusicscoring.com/ (Nashville)
---
REMOTE LIVE MUSICIANS & ORCHESTRAL RECORDING:
http://www.orchestra.net/recording/booking.html
http://www.czechrecordings.com/remote-recording
http://www.fourformusic.com/studio/
https://www.northernfilmorchestra.com
https://www.cinemagicscoring.com/
---
NORTHWEST ORGANIZATIONS:
http://seattlecomposers.org   -  Our local composers org with tons of workshops, etc.
https://www.facebook.com/avpnw  - Pro- Audio Video EVENTS, Seattle, Eastside, and PNW
http://www.siff.net/  - Seattle Int. Film Festival.  Lots of educational activities.
http://seattleareafilmmakers.webs.com/  - local directors, producers and composers!
http://www.nwfilmforum.org/  - Casting calls.  Possible work from local filmmakers.
http://www.seattle.gov/filmandmusic  - Get on this email list for future film and music mixers.  The website has many contacts, too.
http://nwfilm.com/  - all things film and media.
http://www.911media.org/  - Lots of experimental filmmakers, video, etc.
https://www.madhattermusic.org/ (Portland) Local music, Mental Health Education, Local artists and other music inspired craft workers. 
---
TECH HELP/RESOURCES/EDUCATION:
https://scan-score.com/en/ - scanning software (scans sheet music to put in notation software, etc.)
https://www.audioshake.ai/ - Create stems (instrumental versions of vocal songs) from your masters, using AI.
https://andrewhugill.com/OrchestraManual/index.html The Orchestra - A User's Manual (FREE orchestration resource) 
https://www.groove3.com - videos for studio production, etc.
https://www.craiganderton.com/ - Tech-help videos.
http://guitaru.com/ - Guitar education.
https://www.aaastateofplay.com/musical-playgrounds-for-kids-the-history-of-jazz-music/  - Good Page for Jazz History with many jazz resources, too. (Thanks Julie!)
---
METADATA HELP:
https://www.musicgenreslist.com/ - Music genre list.
https://www.markvapps.com/metadatics - Metadatics program - enter meta in multiple tracks.
https://sheeaunmusic.com/metadata-compilation - Help with tagging tracks (moods, keywords, splits, etc.), submitting to platforms, etc.
http://tagteamanalysis.com/ - Getting help tagging your tracks (metadata)
https://tagsgenerator.com/ - Free tag generator!
https://docs.google.com/spreadsheets/d/1RSemkHG1uqTcAbmJWwuYMrDTgcXgV6Z8Sl9epSFy9tA/htmlview#gid=0 - More tags!
https://tunebat.com/analyzer - Free and pay track analyzer of key and BPM. (Your mileage may vary!)
https://tag.musiio.com/home - A.I. automatic tagging.  Free demo to check out tags on your tracks - drag your track or link into the browser! (Refresh to do multiple tracks).  Good for simple moods, genre, BPM, etc.  This software is specially made for libraries to tag multiple (1000s) tracks quickly. (This is developing software with some limitations on genres. It will improve over time. ) Inexpensive options to upload multiple tracks and get a spreadsheet of your tracks with meta. This might become a very important time-saver for anyone with many tracks!
Software Tech:
https://www.plugin-alliance.com - Lots of discounted plug-ins, etc.
http://www.soundsonline.com - EastWest Orchestral Sample libraries.  Excellent samples, easy to use software (works within your DAW)
https://www.synful.com/SynfulOrchestra.htm - Interesting unique orchestral library.  
https://audionamix.com/products/xtrax-stems - Breaks a track into individual stems (vocals, drums, etc.)
Taxi.com -see the forums for technical and business help.  There is a "Collaboration Corner", for hiring musicians for your recordings.  
ask.audio.com -  great resource for online technical help with recording.
https://patchwerks.com - Analog synthesizers (new and used) - Seattle.
Online Mastering:
https://www.landr.com - auto-mastering (drag and drop track!)
https://www.cloudbounce.com/ - auto-mastering (drag and drop track!)
Purchasing Hardware/Software:
https://www.sweetwater.com (Tip:  Ask for Kyle - great salesperson.  Tell him Ed Hartman sent ya!)
---
INTERNATIONAL FILM NETWORKS:
http://www.stage32.com  - FB for the film industry!
---
MUSIC MAGAZINES:
https://www.musicconnection.com/ - FREE Directories.
https://www.musicbusinessworldwide.com/
Pro Sound News - Pro Audio Reviews
Pollstar - The Concert Hotwire
Mi2N - Music Industry News Network
fRoots - Folk, Roots & World Music Guide
DownBeat Magazine - Jazz, Blues & Beyond
CCM Magazine - Christ, Community, Music
 MusicRow - Nashville's Music Industry Publication
Please let me know if any links are not working.  I am always interested in NEW links for this page.  Please EMAIL.  Thanks!
To get on my FREE monthly "Adventures in Music Licensing Newsletter" please email here.  Tons of info. 
(See News link and Links: Adventures in Music Licensing Archives above for past issues.)
Ed Hartman, Soundtrack: The Blind Side. Ed Hartman scores percussive, orchestral, jazz, pop, rock, Latin, world and electronic music. Ed's music has been heard on television (HBO, NBC, ABC, CBS, MTV, Discovery, Green, TLC, WE, Travel, Women, Animal Planet, MSNBC) and in feature films, shorts commercials, documentaries and even a planetarium.