Backstory to "As the Earth Turns"
This story is real and hopefully will inspire anyone in the film industry to understand that serendipity is real.  If you keep your eyes open, amazing things can happen.  
In 2017, I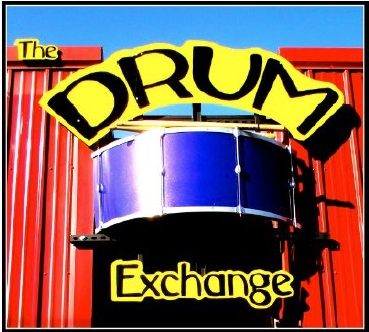 closed my music store in Seattle after 25 years.  I moved my teaching to my house, in a building that already had been converted into a music studio by the earlier owner.   I was able to attract students and transitioned away from retail.  I have been composing music all my life and have gotten very involved in scoring films and creating tracks for music licensing.  
A mother of a student, I taught, Kim Lyford Bishop, became interested in lessons in 2018. She saw a video I had just made, putting an orchestral-style track against a public domain Buster Keaton scene, I had grabbed from Internet Archive. My YouTube channel has many videos for film music samples, including a growing amount of original ones.  
Kim asked me if I might be interested in scoring a film.  She is the great-niece of a filmmaker, Richard Lyford, who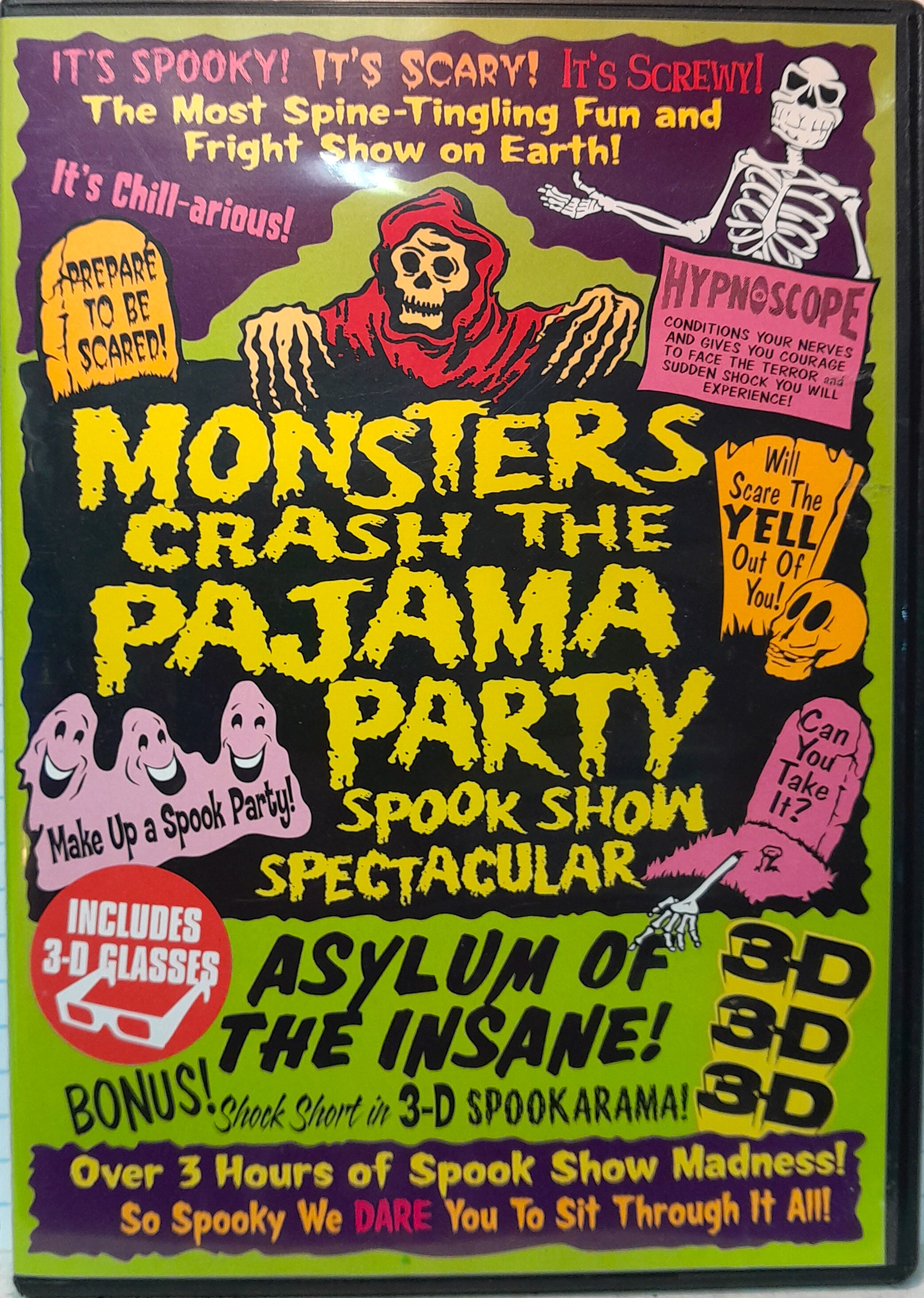 had made a silent sci-fi film, "As the Earth Turns" in 1938, 80 years earlier, when he was 20.  How the project got to Kim is even more remarkable.  In 2013 a thread was started on "Classic Horror Film Board" about a DVD.(https://www.tapatalk.com/groups/monsterkidclassichorrorforum/mystery-1930s-amateur-monster-movies-from-monster--t51463.html)   A Halloween DVD, "Monsters Crash the Pajama Party" created by "Something Weird" distribution, had two scenes that had stumped some very involved film historians.  Through amazing detective work, they were able to figure out that the footage was from Richard Lyford and contacted Kim.  Through her family, she took over the film estate for safekeeping.  
I watched the film and agreed to score it.  Kim was extremely supportive of the project, and the score came out very well.  Midway through scoring, I did find more scenes, as more films had been digitized.  I wound up re-scoring the film a few more times to make everything work.  My use of iMovie making music demos really paid off, as I needed to get more involved in editing the footage.  The film grew from 30 to 45 minutes.  I started to work with local companies regarding digitization and editing.  As the project moved forward, we decided to have the music mixed professionally at Clatter&Din (now Formosa Interactive) in Seattle.  That elevated the project massively and taught me a lot about music editing and mixing.  It also forced me to up my scoring game and be able to prep the period orchestral and jazz music score for the session.  
At some point, Kim asked if I would like to become a producer.  It's funny because before she asked that, I had just watched a documentary, "Filmworker" about Stanley Kubrick's assistant.  I told Kim that I never wanted to be that guy!  I would rather be Kubrick!  To this day that assistant has been continuing to maintain Kubrick's legacy, editing film, sending assets out, organizing the archive, etc.  Of course, this is exactly what I was about to become!  
A good cut of the film was finished.  We put on a private screening for friends and family at the Museum of Flight at Boeing Field in Seattle.  Some of the film was shot there, and planes figure prominently in the film!  The film had a great reception. Originally this was really just going to be a family archive project, but as both of us got more involved, we started to look at submitting to festivals.  We started with the Seattle International Film Festival (SIFF).  I had been on the board of directors of the Seattle Composers Alliance and had made previous contact with the staff at SIFF.  Because of the unusual and local nature of the film, they are very supportive of the film and thought we should submit it.  
We then learned a LOT about FilmFreeway.   We created a profile, a production logo (visual and aural), synopsis, logline, stills, and website, made DVDs to send, IMDB, an LLC, etc. We did some promotion on the site (recommended!), and started to get a ton of invites to festivals (I still am!).  It was all I could do to keep up with the daily invites.  Getting invited gets you great discounts, and really helps get you into festivals.  Over the next year in 2019, the film was accepted by 122 festivals and won 135 awards/nominations, including 34 for best score.(https://edhartmanmusic.com/news/blog/update-upcoming-screenings-and-festivals-awards-list-as-the-earth-turns)  I was able to go to some of them (pre-Covid!), and had a wonderful time meeting other filmmakers.  As it turns out, producers get invited to festivals (and accept awards!).  I did get to NYC for a festival, and did an interview with Lyford's son in my hotel room, using my phone, Nikon (non-DSLR) camera, and a Zoom mic.   We had been researching Lyford's life story, and incredible details continued to emerge.  
We did a spectacular screening at The Egyptian Theatre (built in 1915 two years before Lyford was born!) in Seattle as part of SIFF.  The aud
ience was around the block!  It is a huge month-long festival and is run extremely well.  I invited family members of the original cast to the show and many came.  The female lead in the film, Barbara Berger (aka Berjer who ironically was in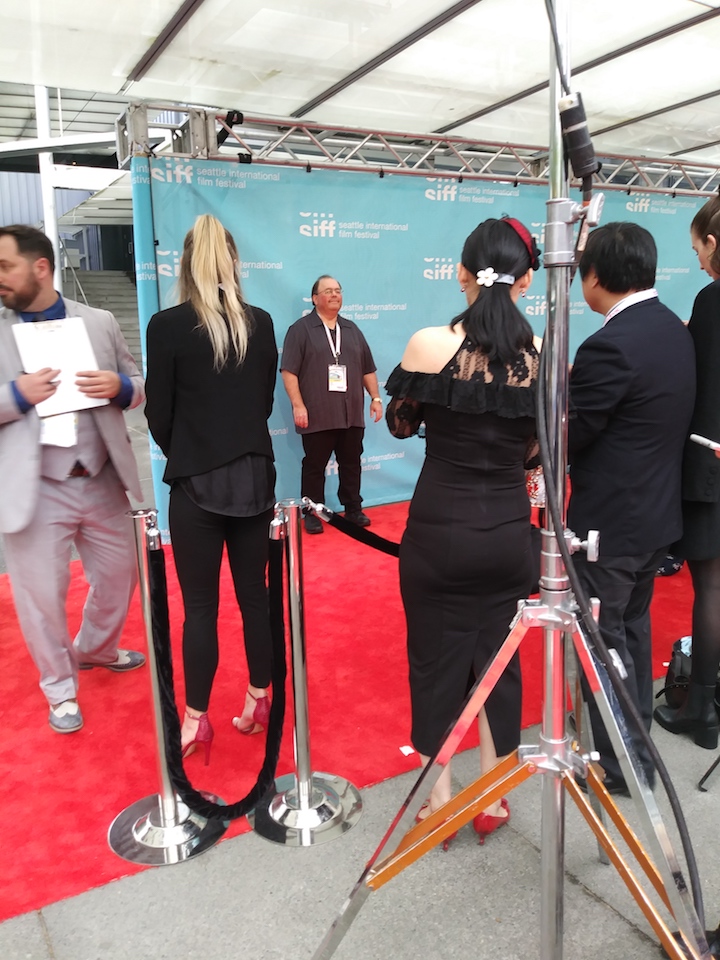 "As the World Turns" on TV!)   Weirdly enough, I was researching her relatives, Knute Berger is a well-known Pacific NW historian who appeared on TV that very moment!  Her family had no idea of the actress' work in her teens!  Another family member let me know that they had another cut of the film while I was on stage doing Q&A!  We digitized it, and it confirmed that we had the original director cut with raw edits, and my editing was correct, too.  The serendipity continues.  Receptions, parties, and a great opening-night red carpet make SIFF a must-attend event in the Pacific NW.  We also did a number of LA festivals, and I got started to work on PR.  (There are TWO things you want from a festival:  a laurel, and pictures from the festival red carpet!) I discovered media lists (also essential) and created press releases, stills, a trailer, etc.  I have also done a number of interviews, and articles about the project.  
I was also, able to score the two fragments from the Halloween video, too.  Something Weird is based in Seattle.  In fact, their office is onl
y a few miles from my house!  I was able to get the original 16mm footage (pristine condition!) and got it digitized.  I scored and again had it mixed professionally.   These shorts, and a documentary about Lyford are available with "As the Earth Turns" on a DVD.  
In the fall of 2019, we decided to get absurdly ambitious about the film, and entered it into the Oscars!  Are you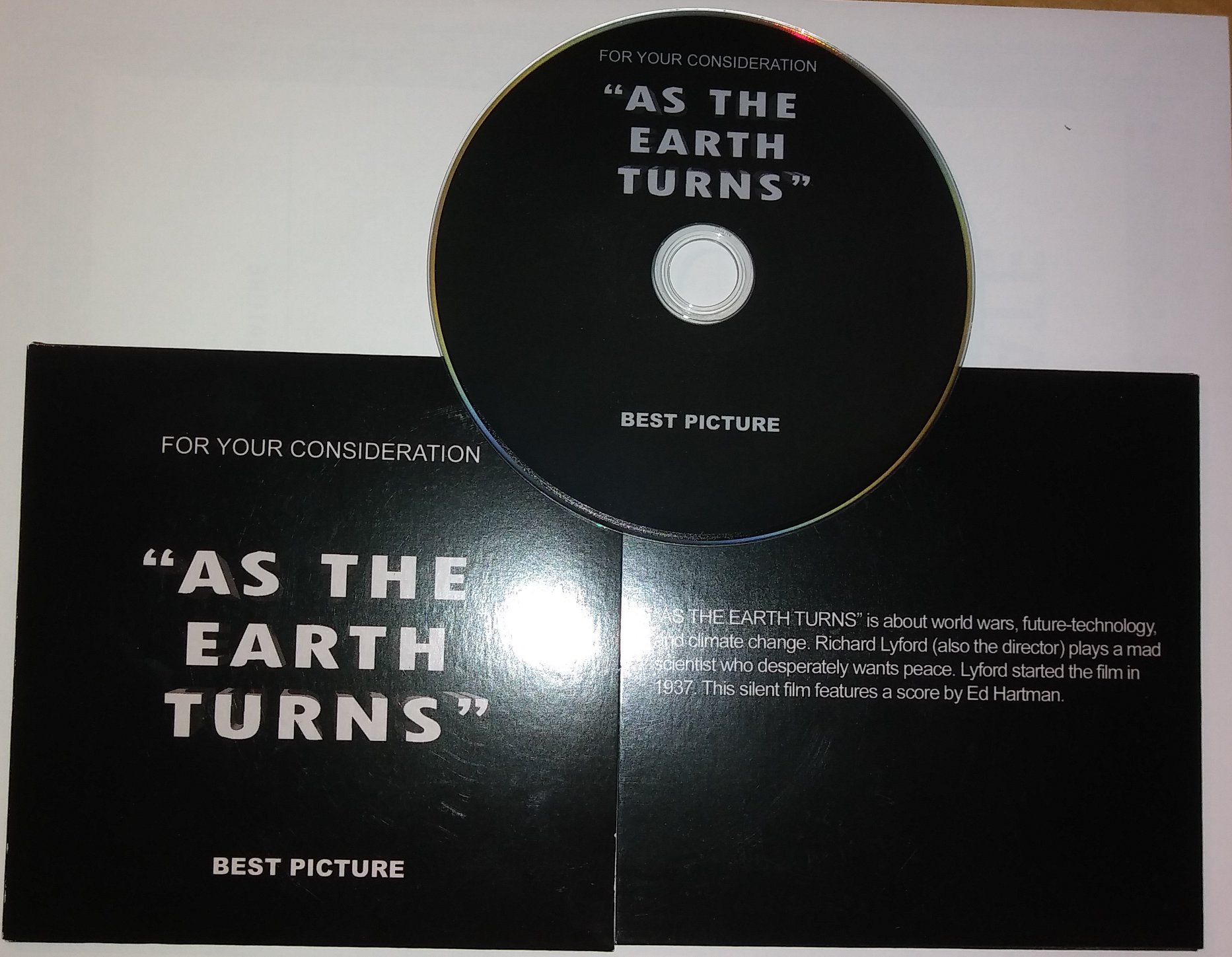 kidding?  We knew there was no chance of getting a nomination, but as an entry (free), we could make the film available online, and have DVDs sent to members.  This was an incredible chance to get the film and my score in front of directors and producers (I know that Mr. Spielberg and Scorsese were sent one!).  We took out more ads in trade magazines, too.  I was also able to attend a Variety live event that was over-the-top.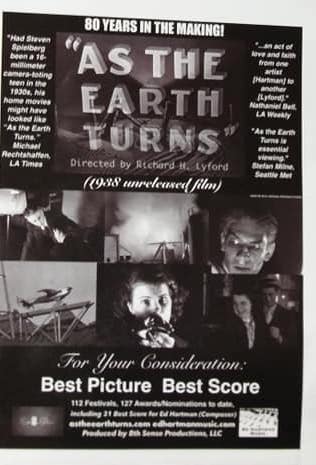 To qualify for the Academy, we had to do a 7-day LA theatrical run.  There wasn't much time, but through festival connections, I did discover the Laemmle Theatre chain and engaged the Glendale Theatre.  They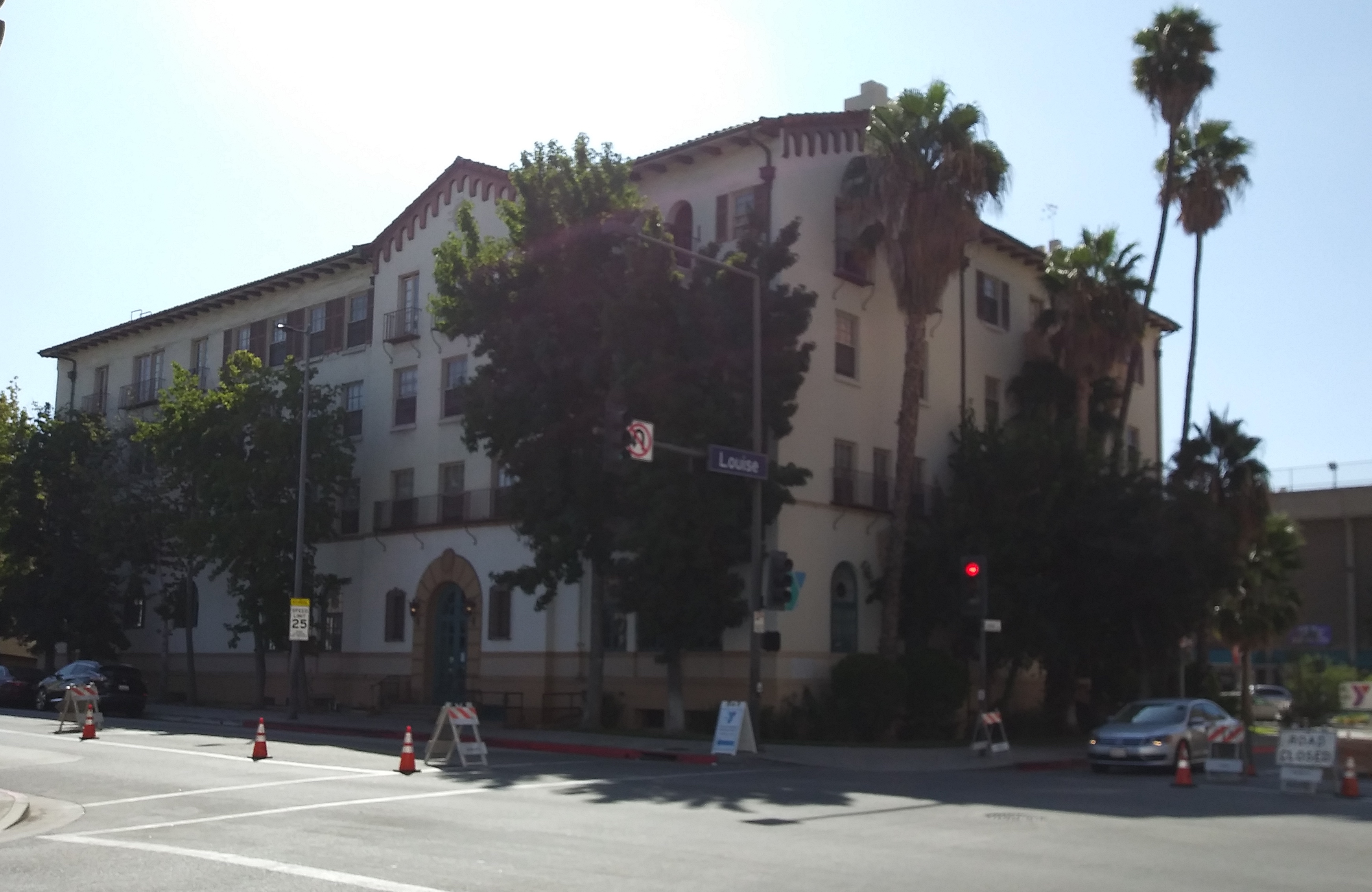 were great to work with.  I had been doing more and more research on the director. Richard Lyford was hired by Disney immediately after making our film, and stayed a block away from the theatre in Glendale at the YMCA when he moved there!  I did a lot of PR locally and even walked into the Y where he stayed.   I added the newly-scored shorts to fill out the program.  There were glitches with DCPs (they are an art form in themselves!), but the run was completed and it was a lot of fun.   I did a lot of personal promotion around LA.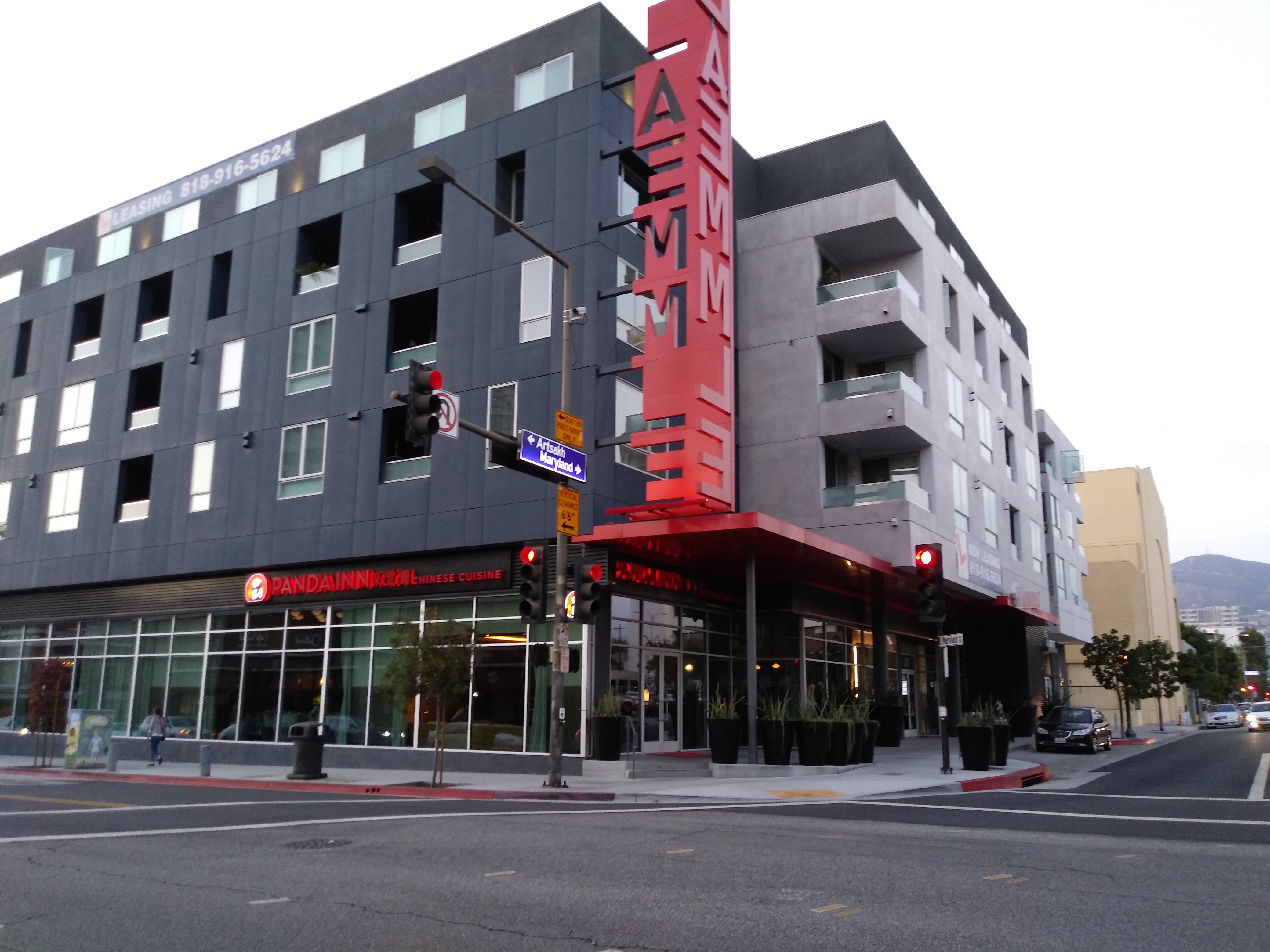 Of course, we didn't get a nomination, but the film was continuing to gather steam.  My trips to LA connected me to Turner Classic Movies.  I was able to meet with staff, and eventually secured distribution on that network.  I also got help seeking further distribution through local organizations and companies, and the film is now available through Indie Rights.  The film is on Amazon, etc.  I have learned about E&O insurance, clearances, platforms, asset delivery, and, of course, more promotion!  
Over the past few years, I have been adding laurels to posters, creating a ton of related assets (stills, clips, PR, bios, IMDB, etc.), and managing the project, just like Kubrick's assistant.  My co-producer has supported this project from the start, and it has been a life-changing event for me.  I now own the film estate and am working on a biopic about Richard Lyford, myself.  If you think this is an improbable story, wait for his.  My logline is:  "Orson Welles meets Andy Hardy" (look him up!).  From here, I hope to put everyone in the Pacific NW to work creating this incredible filmmaker's story on film.  Lyford not only made 9 films in Seattle and wrote 58 stage/screenplays before he was 20, but worked for Disney, and directed an Academy Award-winning documentary.  He wrote articles in American Cinematographer, created classified films in the Army Air Forces, and even did some important work in the Mideast about the disease (timely!). One of his Mideast films was shown to Jimmy Carter to learn about that region!   My research has connected me with people around the world.    I believe that his story will inspire filmmakers today, and Lyford's impact as a filmmaker will be felt for many decades to come.  
As I look at the cans of 16mm film next to me, I realized another amazing result of this adventure.   You see, as a kid, I was into Super 8 films (I still have the cameras).  I made a decision in my life to go to music school and did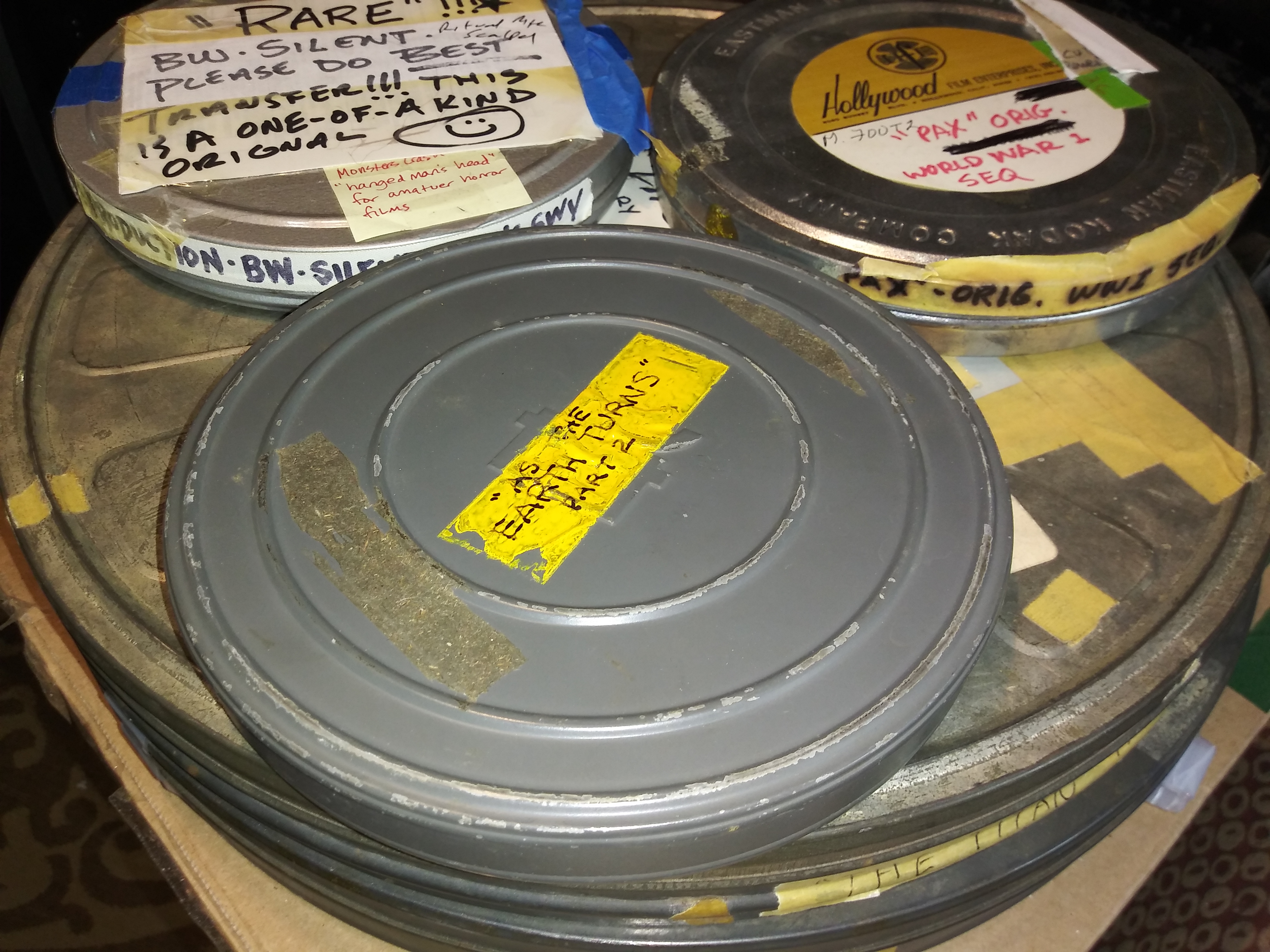 well there.  I almost went to LA to study filmmaking, though. I had some incredible connections there at the time (My mother's cousin was Harve Bennett - look him up!).   Everything takes its time, though.  I have come full circle in my life.  I could never get sound with my Super 8 films.  I tried playing records, and tapes while projecting them.  Ironically, Richard Lyford experimented with dual turntables and 16mm film in his youth.  That helped get him into Disney.  For me, scoring films finally allowed me to fulfill my dream of synced music!  Doing this with a silent film is especially satisfying.  The music has to carry the film entirely, while creating emotion, action/reaction, SFX, ambiance, and dialogue itself.  
All of this came from teaching a drum student a few years ago.  I cannot express enough, my gratitude to my co-producer, Kim for the continued support she has maintained on this project. My advice to anyone is to keep your eyes and ears open.  Your next opportunity, and possibly life-changing event can come from anywhere.  It probably won't be from something you even see coming.  Embrace serendipity.  Networking will help.  Getting to know personally people in your industry and maybe your neighbors!  Everyone has a story and is in their own adventure.  All you have to do is tie your adventures together with them, somehow.  Life is a script, and you get to write your own.  Make a hell of a movie!  
UPDATE:  I created a short doc about Richard Lyford, and am working on a biopic screenplay about his early life in Seattle.  The adventure continues…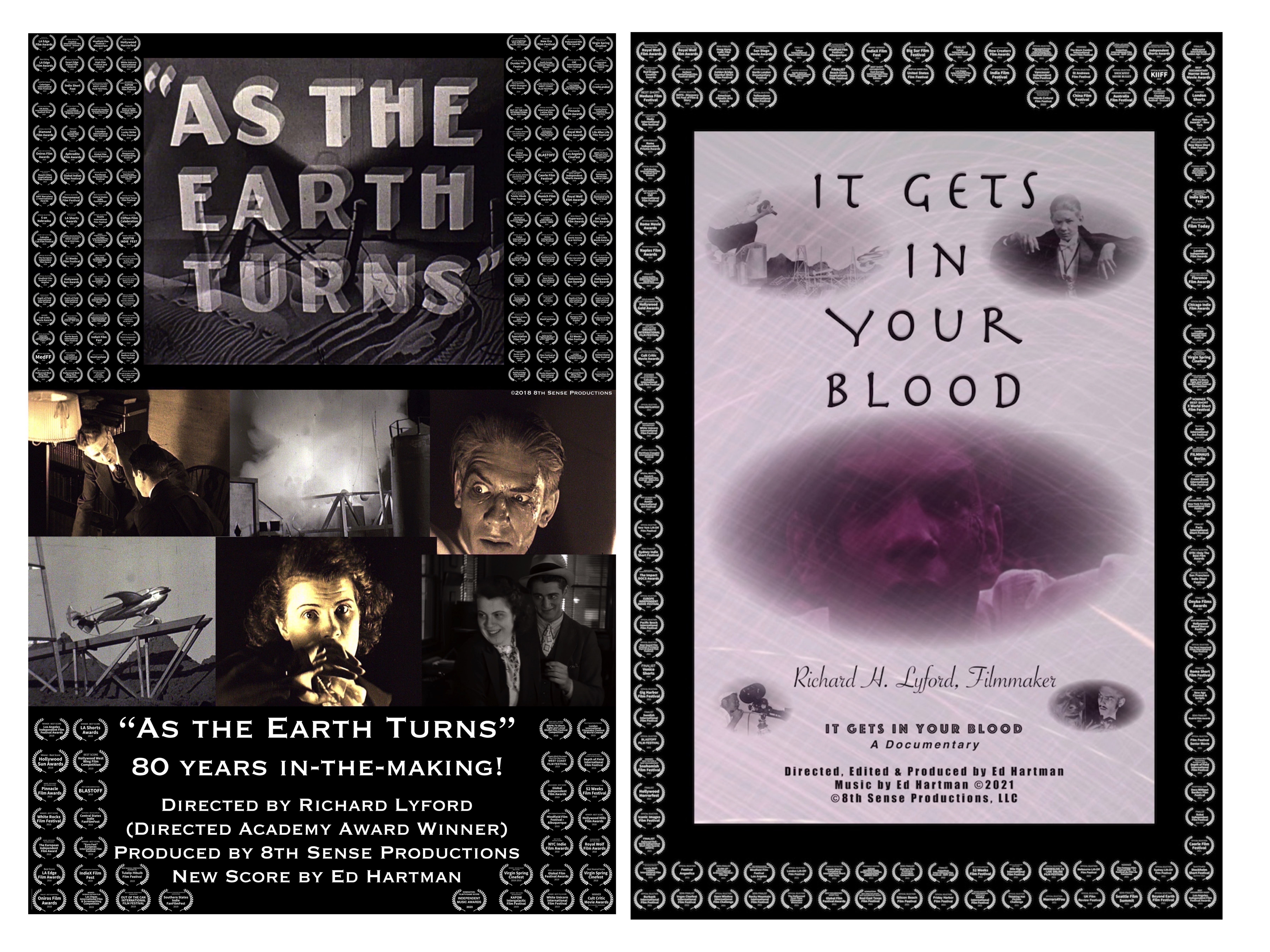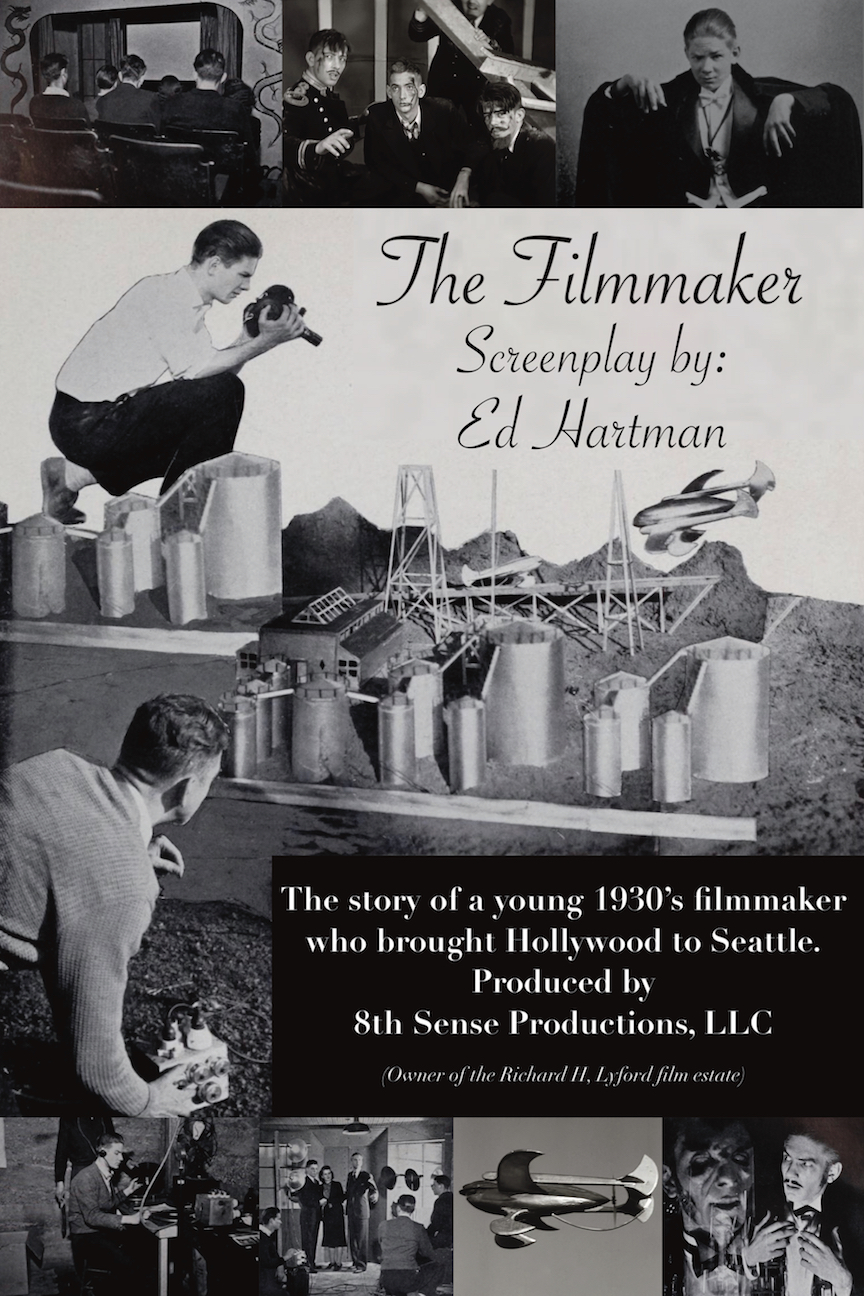 Related links: