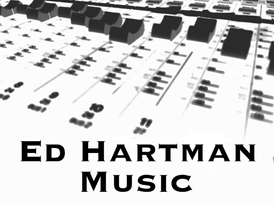 Ed Hartman's "Movies Musicians Should See"
2001 A Space Odyssey - Tremendous use of classical music.  Strauss Waltz, Also Sprach Zarathustra, etc.
A Funny Thing Happened on the Way to the Forum - One of my favorite musicals.  Incredible score.  Very funny.
A Song Is Born - Danny Kaye.  Has a great history of jazz segment with  Benny Goodman, Lionel Hampton.
Amadeus - Really interesting and musical quasi-biography of Mozart
Bird (about Charlie Parker) (1988), - Directed by Clint Eastwood
Blues Brothers - All time great.  Incredible music.
Black Orpheus, - A retelling of the Orpheus and Eurydice myth, set during the time of the Carnival in Rio de Janeiro. Beautiful Brazilian music. (Samba/Bossa Nova)
Buena Vista Social Club - Cuban music history.
Close Encounters of the Third Kind - Outstanding use of music within the screenplay.
Crossover Dreams - Ruben Blades in an independent film about Salsa musicians. 
Drum-Line - Good movie, great drumming.
Fabulous Baker Boys - interesting story about Club musicians.  Great performances.
Exorcist, The - This is listed for the music only.  Get the CD or "Tubular Bells" CD by Mike Oldfield.  Odd-times (7/8)
Fabulous Baker Boys - interesting story about Club musicians.  Great performances.
Fantasia/Fantasia 2000  - Disney's artistic matching of animation with great classics.
Five Pennies, The  - Danny Kaye.  About jazz trumpeter Red Nichols.  With Louie Armstrong.  Drama about sacrifice.
Glenn Miller Story, The  - All-time great bio of Big Band musician.
Hard Day's Night - Great Beatles music.
Hair - Rather intense musical.  Great tunes.  60's style.
Help! - A bit weirder Beatles movie, still great music.
Koyaanisqatsi (also: Powaqqatsi, Naqoyqatsi) - Hypnotic, ultra-fast speed visual film with Phillip Glass minimalist music.
Last Waltz, The  - Great concert film about "The Band" that backed up Dylan, etc.
It's a Mad, Mad, Mad, Mad World - Wild epic comedy, with an amazing score by Ernest Gold.
Immortal Beloved - About Beethoven.
Mighty Wind, A - Mockumentary about folk music. Gets better each time you see it.
Monterey Pop - Similar to Woodstock with  The Byrds, The Grateful Dead, etc.
Mr. Holland's Opus - Band directors unite.
Music Man, The - All time favorite musical.
Round Midnight - Directed by Martin Scorseze. The life of Dexter Gordon in Paris and New York City. Musicians include with Dexter Gordon (tenor sax), Herbie Hancock (piano).
School of Rock- Very funny movie about a private school invaded by a rock musician (Jack Black).
Sound of Music- Musical features "My Favorite Things" (used in curriculum)
Stars and Stripes Forever - OK biography of bandmaster John Philip Sousa,
Strictly Ballroom - Australian movie about ballroom dancing with great music, dancing.
Tommy - Rather bizarre version of The Who's music.  Great music, though!
That's Entertainment- Fun compilation of movie musicals.
That Thing You Do! - Very entertaining movie about a Beatles era band.  (features a drumset beat from Ed's curriculum)  Directed by Tom Hanks.
This Is Spinal Tap - Very funny mockumentary of a rock band.  (R: A bit mature.)
West Side Story - Great musical.  3 against 2 rhythm ("America")
Whiplash - Academy award winning film about a drummer at a leading Music School.  Great music, a bit over the top, but fascinating study of teacher abuse, all from a drummer's perspective.  Must see drummer film. (Don't believe this is how you play drums, though!)
Woodstock - Classic documentary of great rock acts of the 60s including Hendrix, Santana, Cocker, etc.
To get on my FREE monthly "Adventures in Music Licensing Newsletter" please email here.  Tons of info. 
(See News link and Links: Adventures in Music Licensing Archives above for past issues.)
Ed Hartman, Soundtrack: The Blind Side. Ed Hartman scores percussive, orchestral, jazz, pop, rock, Latin, world and electronic music. Ed's music has been heard on television (HBO, NBC, ABC, CBS, MTV, Discovery, Green, TLC, WE, Travel, Women, Animal Planet, MSNBC) and in feature films, shorts commercials, documentaries and even a planetarium.