Award-winning music by 
Ed Hartman
EdHartmanMusic on the RADIO!
"On the Town" - 1:33:50 (Available for licensing (One-Stop)
https://www.retrococktail.org/listen.html (Ep. #979 Feb 18, 2023) or
https://mixcloud.com/MartiniBunker/the-retro-cocktail-hour-979-february-18-2023/
(From the Album: Moving Images II: Cinematic Jazz (See BUY link for Amazon, Itunes)
---
Film/Television/Media Directors, Editors and Producers:  
Ed Hartman is available for custom music scoring: Film (short, doc, feature), TV Show, Advertising, Branding, and Web-Series, etc.  
Please email details (style, genre, length of score, or tracks needed, instrumentation, budget, etc.).  Ed works very fast, efficiently, and within any budget.
"Ed has scored 3 of my short films. He's been great to work with- he takes notes and collaborates well as I communicate what I'm looking for in a score. He really knows music- a multi-instrument musician, he offers full-service film scoring. I'd recommend him for filmmakers looking for a composer who provides great customized scores for their films."
Brendan Thatcher
---
 NEED tracks for your project?
Music available for Film, TV Shows, Advertising, Website, Youtube, Podcasts, Branding, etc. 
Ed has many hundreds of tracks available for immediate licensing.  Email any details/brief (style, genre, length, hit-points, instrumentation, budget, etc.).  EASY-CLEAR/ONE-STOP/200%  Ed also works with Stock and Boutique Music libraries.  Ask these libraries for Ed's tracks, or request a custom track from Ed.
---
Filmmakers: New Blog on Submitting to Festivals
https://www.stage32.com/blog/An-Indie-Filmmakers-Guide-to-Film-Festival-Submissions
---
NEW PODCAST! (see Podcast Link in Menu)
Ed Hartman Wild-World of Music and Film! - Podcast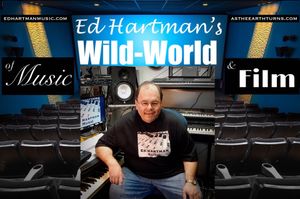 ---
"As the Earth Turns"
(Award-Winning film, scored and produced by Ed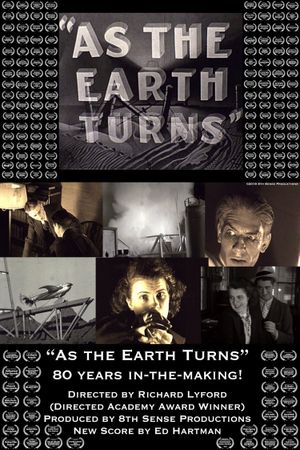 Film Website: Information, Trailer, DVD/BR,Streaming Links: https://www.astheearthturns.com/
"As the Earth Turns" Soundtrack Album! (Itunes, Amazon, etc.)
Now available on DVD and BluRay!
                      
"Ed Hartman's music is astounding."
Maria Humphreys, Strong Body Strong Soul (Podcast)
"Hartman's new score is a fine complement to this new release. It is period appropriate, but with a modern feel, which is appropriate for the forward-thinking tone of the film."
Kendahl Cruver, aclassicmovieblog.com
"...I recommend it to anyone who likes early sci-fi pictures and silent movies; you'll find plenty to enjoy here--including the excellent score by Ed Hartman. (More modern composers who try to score silent films should be like Hartman and actually pay attention to what's happening on the screen and match the music accordingly.)
Steve Miller, moviesinbw.blogspot.com
"...the digitally restored 1938 original has been outfitted with a period-appropriate score by contemporary composer Ed Hartman."
Michael Rechtshaffen, LA Times
"Hartman's soundtrack preserves this sense of uncertainty, not least in the ways that it crosses the boundary between two eras and helps us to connect with the story as if it were something that could happen today."
Jennie Kermode, eyforfilm.co.uk
"Congratulations on your achievements and a fantastic score. Continue making music that tells a story as much as the film itself. We hope to experience more of your work in the future."
Global Independent Film Awards (Winner Gold Award, Best Score)
"Fans of the obscure will want to check out this...program, which represents an act of love and faith from one artist [Hartman] to another [Lyford]."
Nathaniel Bell, LA Weekly
"The new music brings the old film home. Ed Hartman has designed a soundtrack the informs and often comments on the film's central action, the tapping of a desk given percussive elements, or escalating sounds conveying the tone of the conceit."
Calvin Kemph, TwinGeeks.com
"The real powerhouse of As the Earth Turns is the music. Ed Hartman, the contemporary composer who both scored and performed the music, supplies the film with an era-appropriate accompaniment that only enhances its story. Further proving that dialogue isn't everything if an outstanding score is its replacement. In many ways, the fact that this film was 'lost' for over 80 years is a bit of a gift, that now we can appreciate Lyford's As the Earth Turns as the forward-thinking independent film that he intended it to be, furnished with a dominant and befitting score"
Ollie Smither, UK Film Review
---
Documentary by Ed Hartman
(See Menu: "News" for upcoming events, information)
"It Gets in Your Blood" (Documentary by Ed Hartman) - UPDATES!
TCL Chinese Theater, Hollywood!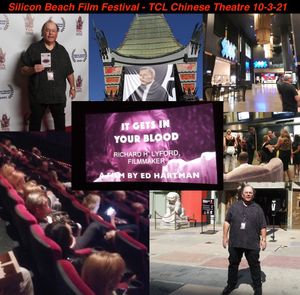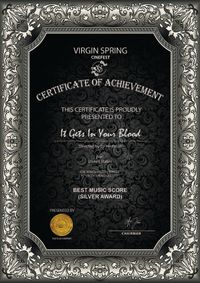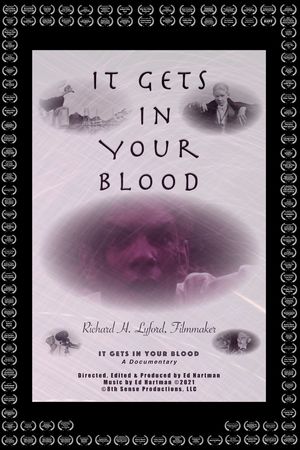 ---
Songwriters, Composers, Bands, Engineers, Managers: 
Make Money Licensing Your Music
ONLINE - Learn about music in media from home!
Classes TBA (Discounts for Groups, Schools, Organizations) 
Individual one-on-one online, very focused sessions (Phone/FB Messenger/Skype/Zoom)
Please email for price and availability.  
---
To get on my FREE monthly "Adventures in Music Licensing Newsletter" please email here.  Tons of info. 
(See News link and Links: Adventures in Music Licensing Archives above for past issues.)
Ed Hartman, Soundtrack: The Blind Side. Ed Hartman scores percussive, orchestral, jazz, pop, rock, Latin, world and electronic music. Ed's music has been heard on television (HBO, NBC, ABC, CBS, MTV, Discovery, Green, TLC, WE, Travel, Women, Animal Planet, MSNBC) and in feature films, shorts commercials, documentaries and even a planetarium.